​
"Gallery A3 is excited to announce its
6th Annual Juried Show
, to be held August 1-31, 2019, with an opening reception on Thursday, August 1, from 5-8 pm."
I am excited that my image
Manifold Histories
was selected for the exhibition. Hope to see you at the opening reception! 28 Amity Street, Amherst, MA.
Manifold Histories
The digital image, an in-camera multiple exposure from my
Reality-Based Abstraction
series, melds multiple viewpoints simultaneously of the Summit House porches:
Porches and Pathways
This view from Mt. Holyoke has seen many changes, from industrial ascent and decline to the digital revolution. According to
MassMoments
, "With the closest source of water halfway down the mountain, John French built a wooden railway to haul barrels of water up the track. Power was provided by a horse hitched to a circling crank at the top. French soon realized that, properly equipped, the tram could also transport people. He installed the body of a sleigh, and passengers were soon being carried over 600 feet up the mountain. Moving at a 38-degree angle, riders had the sensation of being pulled almost straight up."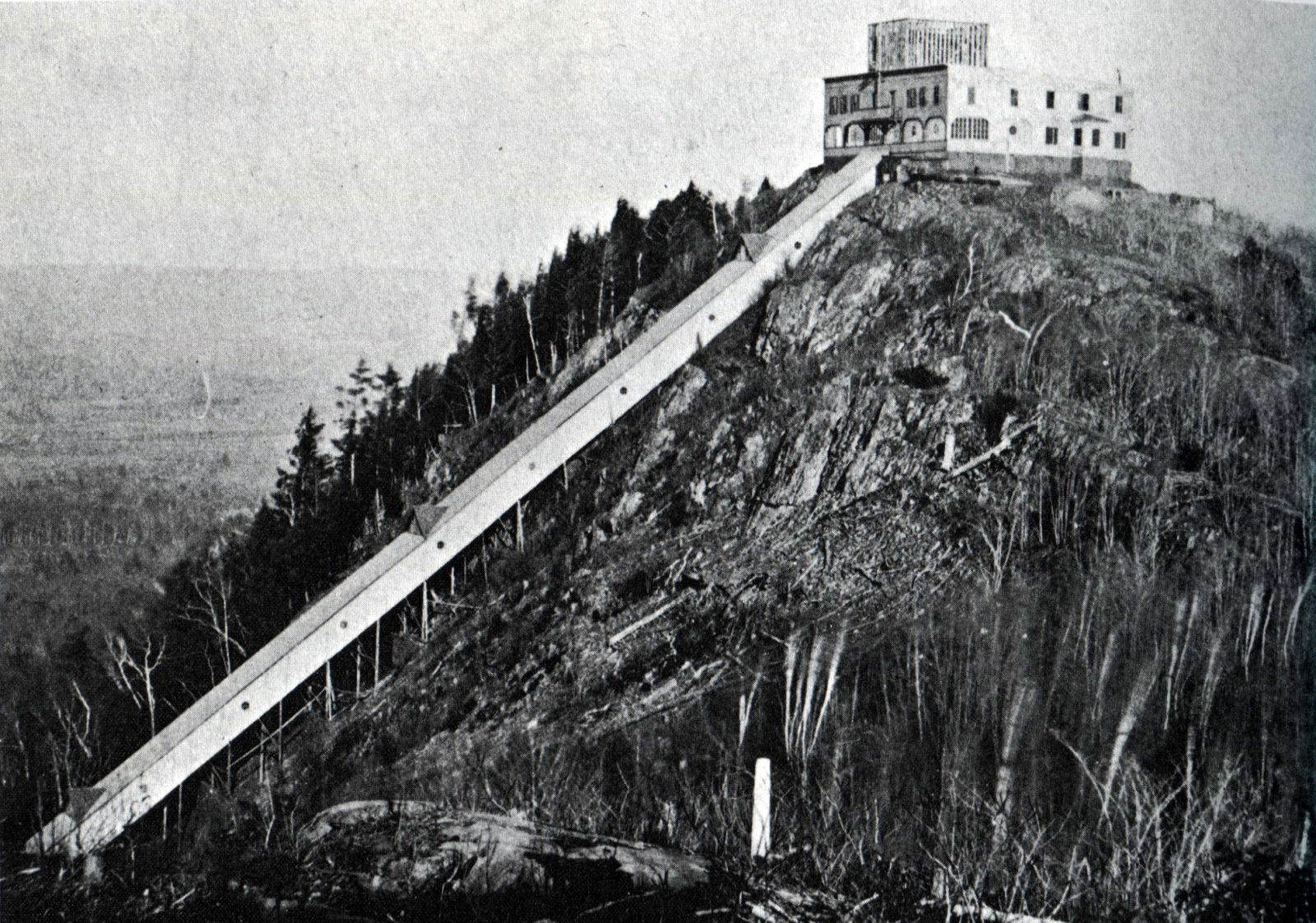 The Covered Tramway, circa 1860. Photo courtesy of MassMoments
In 2017, a Mt. Holyoke College graduate looked to creating her history:
Bring it On!
In the far distance, beyond the Connecticut River, is the Oxbow, a shape evocative of the apparatus placed over an ox's neck that connects the animal to a wagon. You can see the Oxbow clearly in Thomas Cole's painting: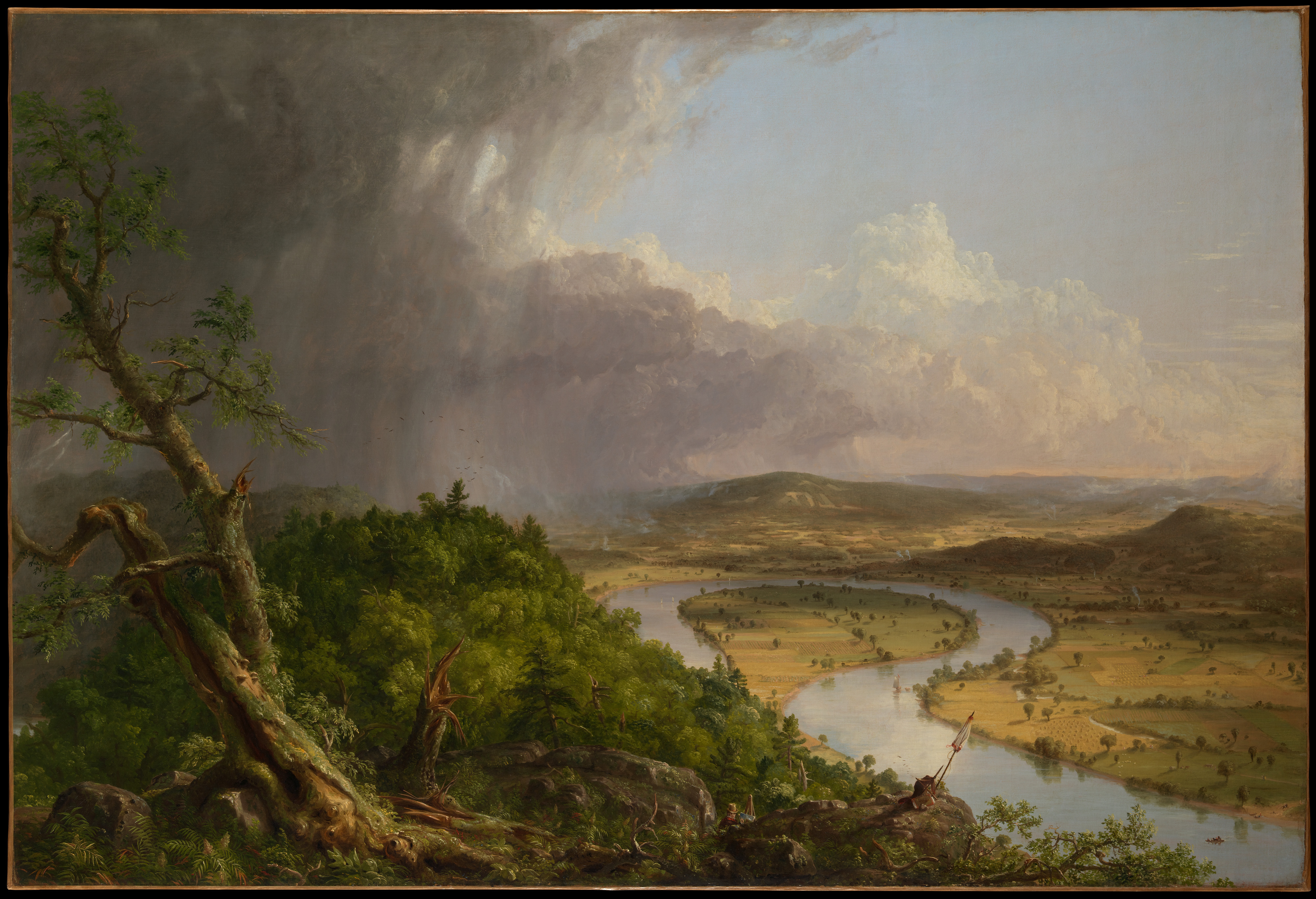 View From Mount Holyoke, Northampton, Massachusetts, After a Thunderstorm - The Oxbow,
by Thomas Cole, 1836, The Met
In the same way Cole (bottom center of the painting) looks at the viewer, perhaps asking, "What do you think?", I encourage
my students
to look closely at this painting. They pick out the trees cut down for farming, the storm clouds, the broken tree. "Might the cut trees and storm foretell the industrial revolution that severely polluted these waterways?" I ask.
One day riding my bike I happened upon the Oxbow Water Ski Show Team demonstrating their athletic waterborne artistry on the Oxbow. My water ski lesson starts at the 56 second mark in the video.
I wonder what Thomas Cole would make of this activity. You would need hundreds of horses attached to a circling crank to power one of the boats.
The Many Forms of Water
Image added January 2022. In the exact areas where I water skied, people ice-fished and skated. After overcoming my fear if the ice was solid, I sort of slid-skated along the ice in my winter boots.